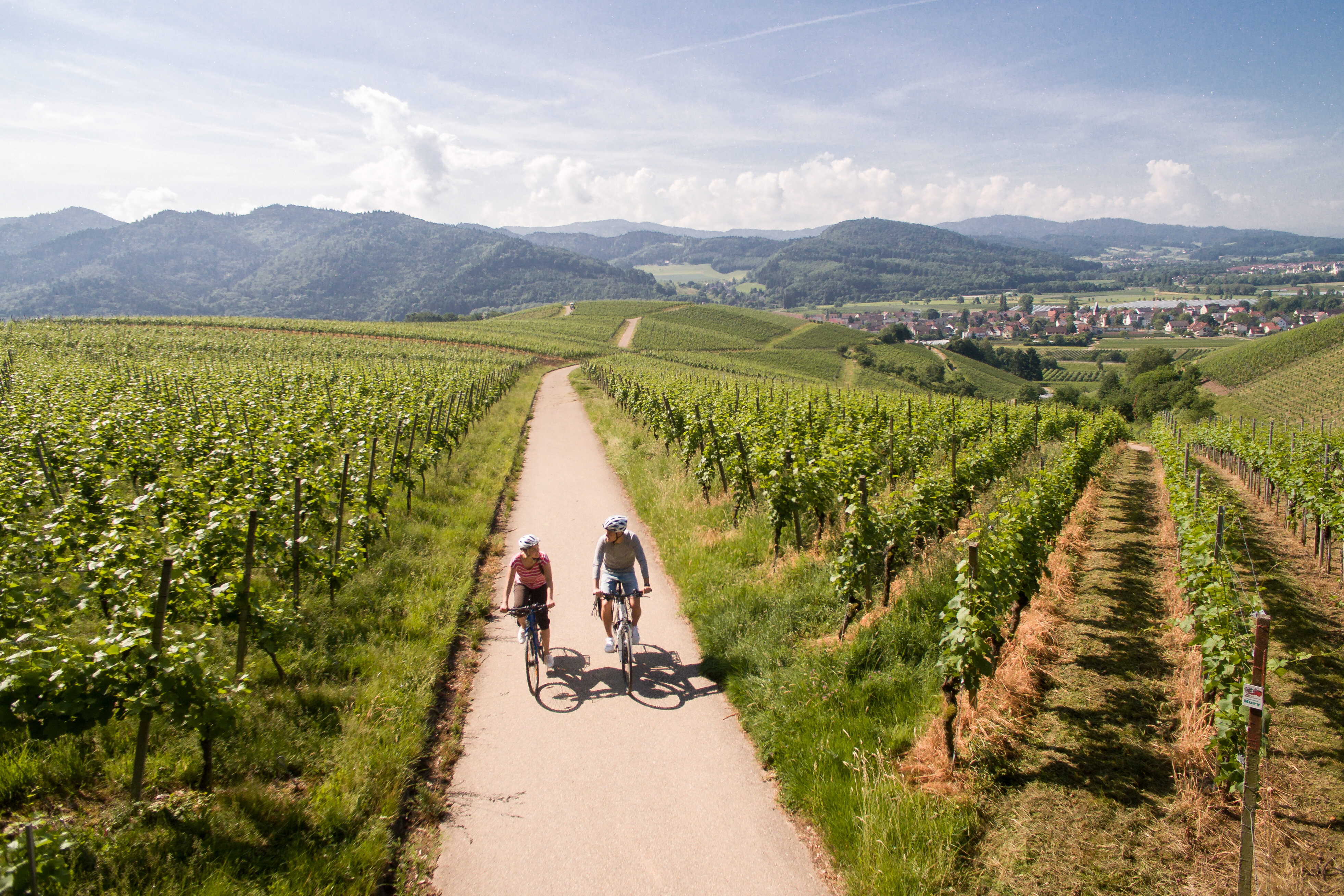 Hiking and cycling
Kaiserstuhl & Tuniberg
Imperial hiking in the nature garden
You can explore the Kaiserstuhl and Tuniberg on foot along more than 400 km of signposted theme axes and nature trails. Nine theme axes open up the Kaiserstuhl from south to north and from west to east. They all point the way to emerald lizards, wild orchids, loess caves, rare bird species and many other natural treasures, some of which are unique in Germany. The Burgundy Trail leads right through the nature of the Tuniberg. The trails, which are complemented by local themed circular trails in individual villages, are each themed and already at the entrances, hikers are informed about the course and special features of the trail with large entrance portals. An extensive and uniformly signposted hiking system has been created throughout the Kaiserstuhl, opening up many possible combinations.

Further information at: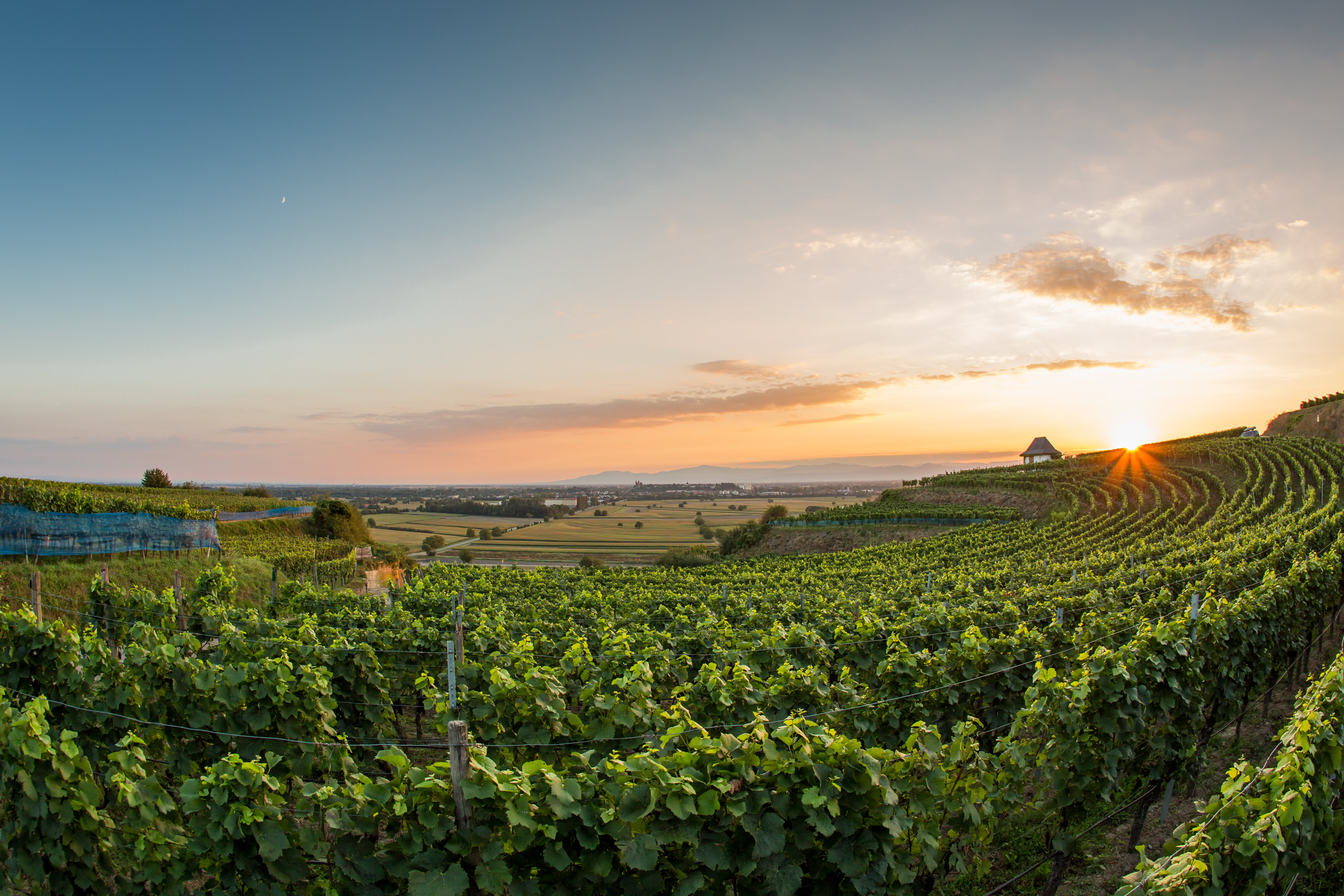 Southern Black Forest - Hikers' Paradise with Countless Possibilities
The hiking paradise of the southern Black Forest is only half an hour's drive away. From Breisach you can easily reach the most beautiful hiking trails in the Southern Black Forest by train.
Nature in the Black Forest is unique, with landscapes ranging from river valleys to alpine summit heights. For nature, hiking and exercise lovers, this is an almost immeasurable area to discover and marvel at.

Further information at: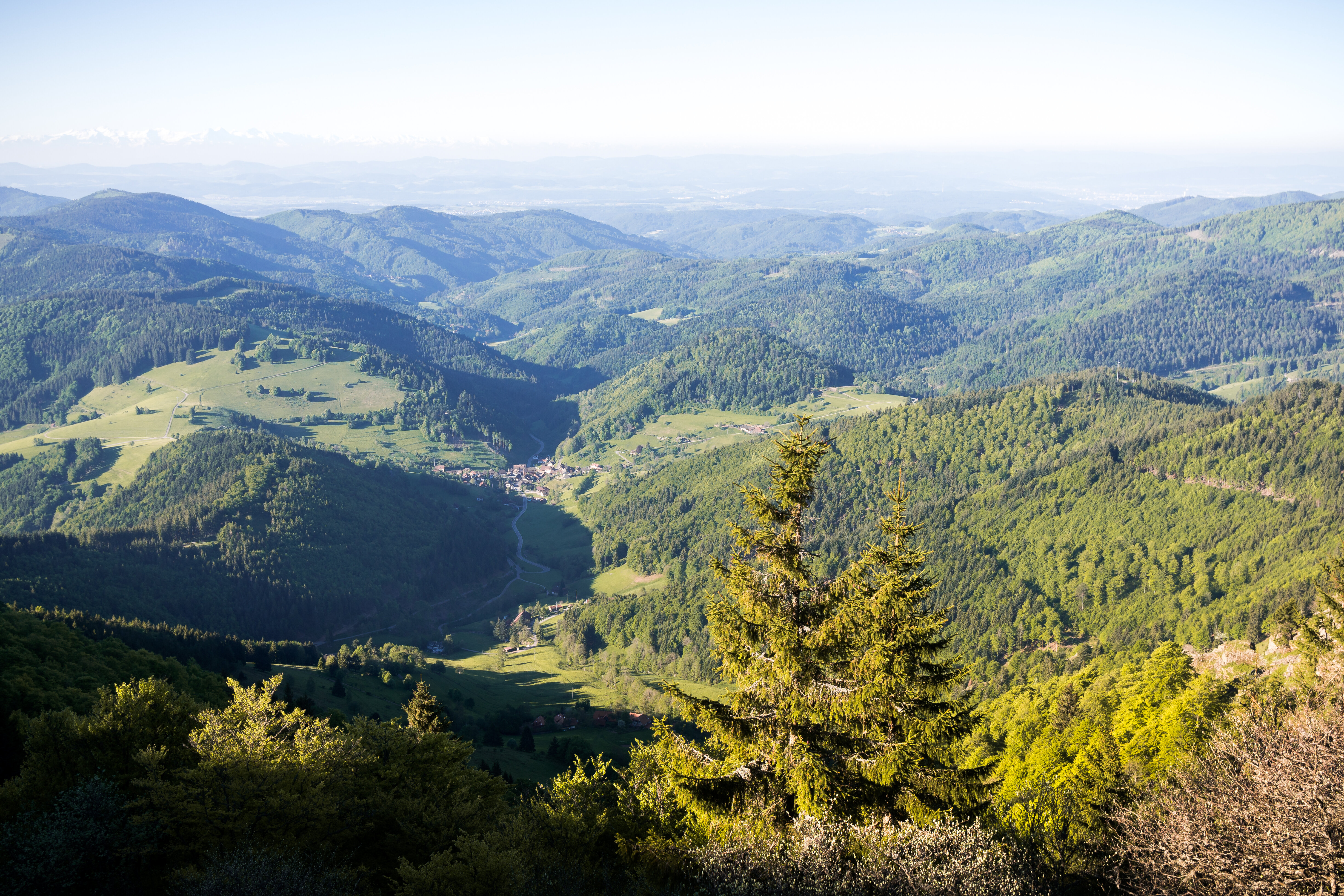 Vosges - Wild nature and unique landscapes
On the other side of the Rhine, only about 30 minutes from Breisach, are the low mountain ranges of the Vosges. The gently rising mountain slopes of the Vosges make this area a true hiker's paradise for everyone. In the midst of this unique natural landscape, every single hiking trail invites you to discover little-known places that nevertheless all have a lot of history and savoir-faire to offer. On the heights, rustic Ferme Auberges invite you to stop for refreshments.
For further information

visit.alsace.com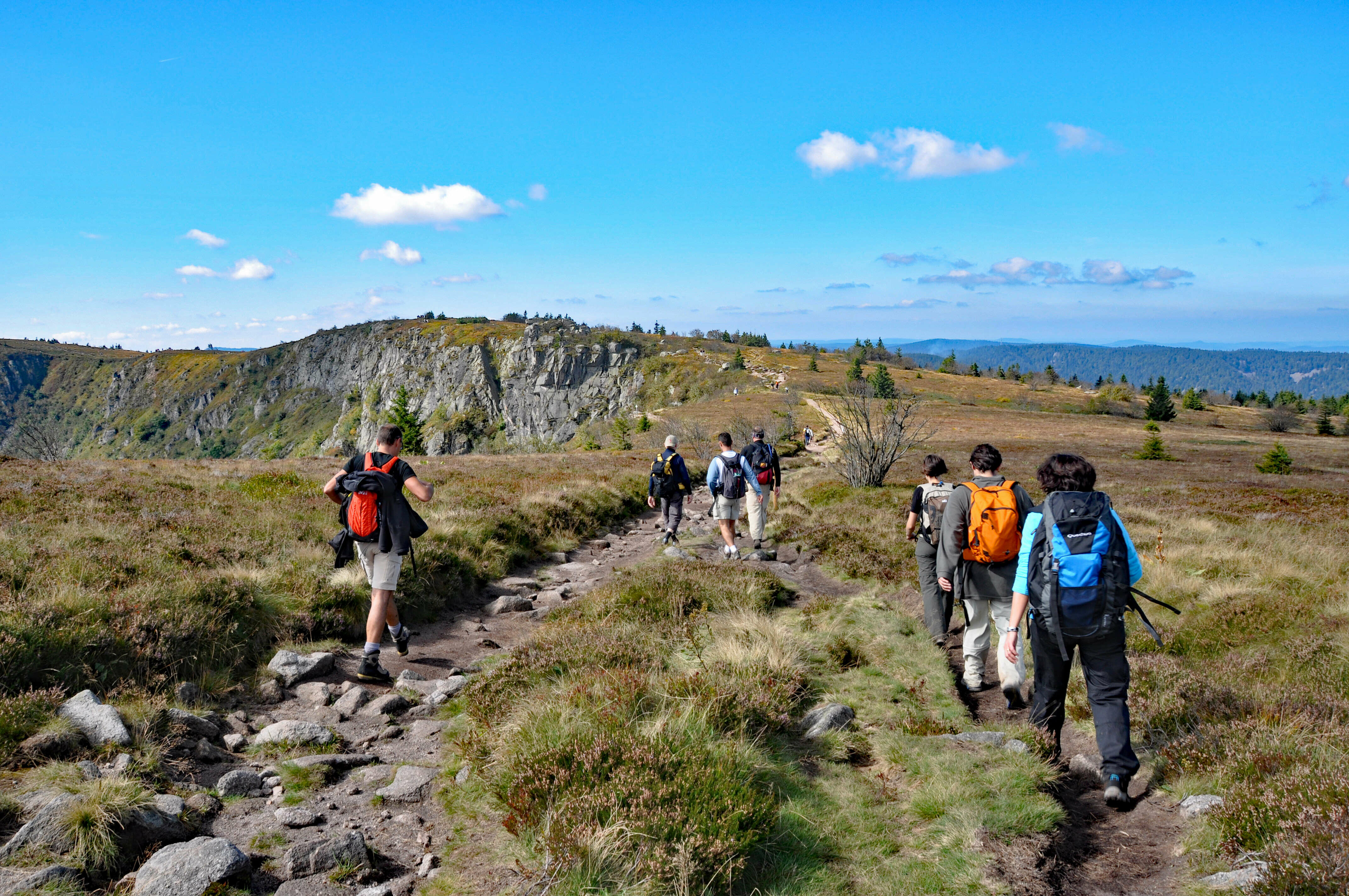 Kaiserstuhl - paradise for cyclists
Whether you are a leisurely cyclist, a sporty racing cyclist or an e-biker with a tailwind - the cycling region offers the ideal route for every taste. The network of signposted cycle paths, over 190 kilometres long, connects idyllic winegrowing villages, you cycle over picturesque vine terraces and to great vantage points.
Good to know: You can easily rent a bike or e-bike from us and start directly from the hotel.
Further information at: